/ The Event
You've got a great idea. Or maybe just landed that dream role. Now what?

How do great products get built? How do you succeed?

In digital, there is a massive misconception that success is born overnight. That all you need to succeed is an idea... Wrong. Just like any industry, it takes hard work! And a lot of time! Google, Amazon, Apple, these companies are +25 years old! That's older than most graduates who are born with these technologies in their hands.
Working in digital as designers, developers, project managers, project owners, business owners... We don't always need or want to hear about pioneering techniques or trailblazing technology. More often we need inspiration, motivation and validation to make us better, to help us lead and create better outcomes for our clients, teams and companies.
NO/BS Conference is the response to the persistent commercial tone of conferences and events in the digital space, where meaningful real-world content has been lacking. A place where like-minded people can get together, listen to some amazing stories and cut through all the.... BS.
NO/BS is an event where people will be inspired, motivated and most importantly feel validated by knowing that their journey or work is similar to that of their counterparts and industry heroes.
/ Venue
The Forum Melbourne
We've selected one of Melbourne's most iconic venues to host the first NO/BS Conference.
Built in 1929, The newly refurbished Forum Theatre boasts the latest mod-cons with the charm and nostalgia or yester year.
You're going to love it!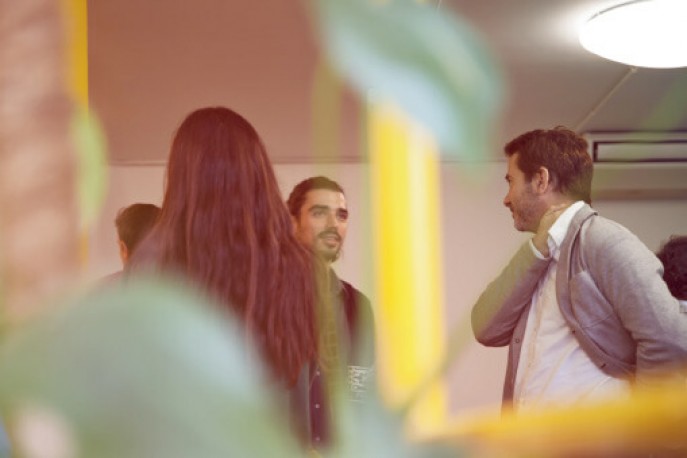 / Event Networking
Thanks to the technology of event networking app Delv (Powered by Covie) you will experience a system designed for attendees to have better conversations and more meaningful meetings.
Delv fosters real world connections between event attendees by focusing less on the what and more on the who.
For more info, visit www.covie.com.au
/ The After Party
You didn't think we would choose one of Australia's best music venues and NOT have our wrap party there.
Once the conference has wrapped up, our NO/BS crew will move in and setup the venue for a kickass party.
You'll dance the night away by enjoying some of Australia's most talented DJ's and music acts.
It's going to be amazing!
We want to make our event as affordable as possible for everyone, in particular the future of our industry.
If you fit the bill, please contact us and will arrange a special student pass for you.
/ Location
Forum Melbourne

154 Flinders Street

Melbourne VIC 3000