In collaboration with Chris Do and The Futur, we are taking his unique workshops global. Take your business and personal brand to the next level and learn from the best in the business.
Upcoming Workshops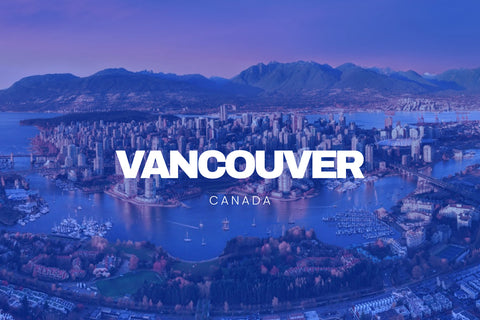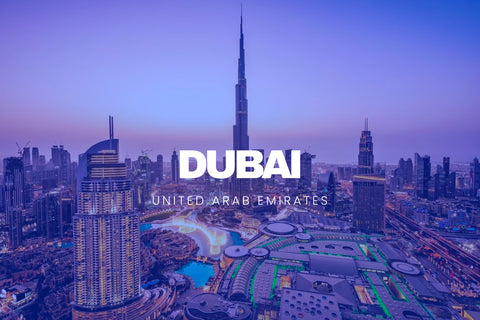 Dates: Postponed until 2024
Time: 9:00am to 6:00pm
Location: in5 Tech
Business Clinic Workshop
Say goodbye to pricing headaches and hello to expert-level proficiency. Transform yourself into a problem-solving master, closing deals with ease and leaving any sales anxiety behind. No prior love for sales required.
Personal Branding Workshop
Master the art of captivating your audience and making your mark as an authority, thought leader, or sought-after public speaker. Harness the power of intention and let it guide you towards your goal.
more info - adayinthefutur.com
Testimonials
"It was a treat to attend the Chris Do workshop in Sydney. A great opportunity to step out from the day-to-day and listen to a world-class expert, who prompts you to look at things differently, remind you to never undersell experience and efficient processes as telling a good story along the way."
"We filled the front rows, with our minds burning to learn and notebooks at the ready. At times the room was full of tension, confronting lessons, Chris was direct, energetic & passionate about helping creatives.
If it were not for him, I would not have had the privilege to work with global brands like @CultureKings and @CocaCola."
"They don't teach you this stuff at Uni, but as a business owner, entrepreneur (or practitioner for that matter) we are all in the field of marketing - helping people solve a problem, their problem. And it's not about selling, lying or manipulation. It's really about having a simple, genuine conversation, H2H (human to human)."
"It was truly an innovative & eye-opening workshop that provided each and every attendee with an inventory of information regarding business, entrepreneurship, creativity and philosophy too. Should you get the chance to participate—we highly suggest you do so!"
"Let me tell you, there are not many people I could sit for 6 hours straight and listen to speak, but Chris is one of them. Honestly, lately I have been feeling pretty defeated in my business and have had moments where I thought I should just give it up and go back to working for someone else. Today, my mindset changed completely. I am more motivated than ever.
So, thank you for all of the education and knowledge you provide, and the way you impact peoples lives!"
"Chris is a big inspiration because pursuing a career in creativity, especially as an Asian, is often met with stigma. Thanks for showing us creatives what's possible and to value ourselves more. I also got some great insights into sales (an area I would often neglect) and learning about H2H (human to human) interaction
About Chris
Chris Do is an Emmy award-winning designer, director, CEO and Chief Strategist of Blind and the founder of The Futur—an online education platform with the mission of teaching 1 billion people how to make a living doing what they love.

He currently serves as the chairman of the board for the SPJA, and as an advisor to Saleshood. He has also served as: advisory board member for AIGA/LA, Emmys Motion & Title Design Peer Group, Otis Board of Governors, Santa Monica College and Woodbury University.

He has taught Sequential design for over 15 years at ArtCenter College of Design as well as Otis College of Art and Design. Additionally, he has lectured all over the world including: AIGA National Design Conference, Birmingham Design Festival, Awwwards New York/San Francisco/Amsterdam, AIGA Miami, The Design Conference Brisbane, Creative South, Digital Design Days Milan/Geneva, Lu Xun Academy Fine Art Dalian, Motion Conference Santa Fe, VMA Design Conference, MIT Boston, Bend Design Conference, Graphika Manila, Create Philippines, Rise Up Summit Cairo, RGD Design Thinkers Toronto, California Institute of the Arts, LA Art Institute, Otis College of Design, UCLA, MGLA, Cal State Los Angeles/ Northridge, Post Production World, Adobe Video World and San Diego University.
His firm's work has been recognized by national and international organizations such as: the Emmy's, Clio, Effie Gold, Huffington Post, Lynda.com, Webbie, Communication Arts, London International Awards, One Show, British D&AD, AICP 20, Pictoplasma, How, 72 dpi, L.A. Weekly, Boards, Res 10, Type Director's Club (20, 22, 23, 26), IDN, Addy Awards, BDA, Create, Stash (2, 12, 22, 24, 35, 43, 65), Creatie Augustus 2010, Motion Design, Asia Image, Brief, 365 AIGA Year In Design 26, Art Director's Club, Motionographer, New York Festivals, B Brand, PPaper, I.D., and Print.
Mr. Do has given talks and conducted workshops on: Sales, Negotiations, Value Based Pricing, Mindset, Branding, Graphic & Motion Design, Social Media Marketing, Entrepreneurship, Business Management, and Client Relations.
The Futur website
Your product's name
$19.99
$29.99