Kevin Finn
Director
TheSumOf
Brisbane, AUS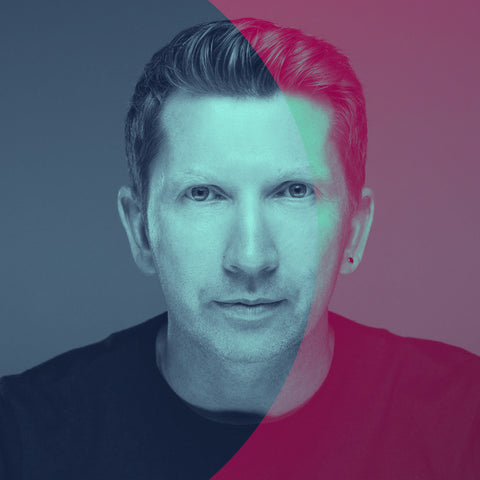 Talk Title: Brand Principles: How to be a 21st Century Brand
What's it about?
In this talk, Kevin Finn presents an insider's view of how businesses become brands—and what this now means in the 21st Century. From logos and design thinking, through to the rise of Purpose-led brands, conscious consumerism and a new era of business leadership, Finn explores this rapidly shifting landscape. Based on 15 tried-and-tested principles observed and developed over a near 30-year career in design and branding, Finn uses common language to encourage a mindset you can adopt in your own way, and which can be applied to any business, regardless of size or sector, including established brands looking to stay on track. But with the pace of change steadily increasing, it's now no longer just about making ethical business decisions. It's about survival.
About Kevin
Kevin Finn is an author, advisor and internationally recognised designer. He began his career in Dublin with Averill Brophy Associates (now called Amp Visual), the studio that has designed all of U2's album covers. Following this, for seven years he was Joint Creative Director of Saatchi Design, Sydney, part of the Saatchi & Saatchi global network. In 2007, he launched his independent design practice TheSumOf in remote Kununurra, Western Australia, working with local and regional Aboriginal businesses, while also redesigning the identity for SBS—the world's most multicultural broadcaster. Currently based in Brisbane, he has since designed the identity and visual language for Edward de Bono's life's work and continues to help some of the world's leading thinkers and businesses to be better understood.
For over fifteen years, he actively explored the intersection of design with social, cultural, political and economic issues through his independent publication Open Manifesto. He was also the inaugural TEDxBrisbane speaker and has spoken extensively around the world, often being called on to host events and panel discussions. Finn lives and works on Turrbul and Jagera Country, and acknowledges Australia's First Peoples as the original knowledge holders of this Country, paying respect to Elders, both past and present.
Chris Do
Emily Cohen
Lysandre Follet
Prue Jones
Michael Ventura
Benjamin Hersh
Nichole Burton
Rich Arnold
Jasmin Bedir
Jay Demetillo
Alex Antolino
Cat Burgess
Vince Lebon
Andy Wright
Kirby Bentley
Marco Rosano
Dr. Marion Piper