Cat Burgess
Head of Place
Frost*collective
Sydney, AUS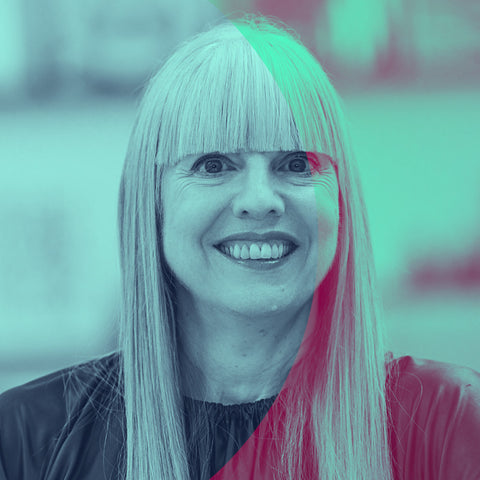 Talk Title: Manage your energy, not your time
What's it about? There are only so many hours in the day, and many of us are exhausted from working longer hours to try to keep up with life's demands. Energy is a different story. It comes from our mind, emotions, body, and spirit. Energy is everything to creatives. We need to recognise the costs of energy-draining behaviours and invest in re-fuelling ourselves. By being more aware of the impact of our energy and emotions on those around us, we can also fire up more creative, productive and satisfied teams.
About Cat
Cat is a highly skilled strategic thinker with more than 30 years' experience in branding, design and communications.
Her vast knowledge in brand positioning, market analysis, segmentation and research, brand engagement, and brand identities helps Frost*collective develop brands that connect with people and take businesses forward.
Since joining Frost* in 2001, Cat has led numerous high profile national and international branding projects for clients including Qantas, AMP Capital, IAG, Woolworths, Dan Murphy's , John Holland and Foxtel.
She has a particular interest in cultural and destination branding, having spearheaded transformational strategies for the Sydney Opera House, Sydney Living Museums, State Library of NSW, Museum of Australian Democracy, Broken Hill, Redfern, North Sydney, Sutherland Shire and Canterbury Bankstown.
In 2019 Cat became Head of Frost*Place, leaders in place visioning, property branding and marketing to address the challenges and opportunities of urban life, with a focus on innovation, effectiveness, originality and human-centred solutions.
Cat is passionate about the power of design thinking and its transformational effect on organisations and places – no matter how large or small.
Chris Do
Emily Cohen
Lysandre Follet
Prue Jones
Michael Ventura
Benjamin Hersh
Nichole Burton
Rich Arnold
Kevin Finn
Jasmin Bedir
Jay Demetillo
Alex Antolino
Vince Lebon
Andy Wright
Kirby Bentley
Marco Rosano
Dr. Marion Piper